One of the best parts of buying a new car is learning all about the cool technology and features it has. However, all the technology in the world wouldn't be much good if it didn't also help keep you safe. That's why the vehicles we sell have been created to be as safe as possible, with new age technology that protects drivers and passengers.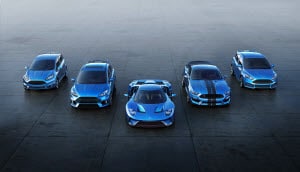 Friendly Ford has compiled a catalog of informative safety feature reviews so drivers in the Geneva, Canandaigua, and Auburn area can learn more about the vehicles they love. These features can help protect you and your loved ones.
2018 Ford F-150 Safety Features
2017 Ford Fusion Safety Features
2017 Ford Escape Safety Features
2017 Ford Edge Safety Features
2017 Ford Focus Safety Features
Do Safety Reviews Matter?
It only takes a second for an accident to occur. That's why safety technology is so important, and should be part of your vehicle research process.
You can help put your mind at ease by reading our educational safety reviews. What kind of safety features do you need most? Traction control is a crucial safety feature for any driver who might find themselves in slippery conditions whether that be rain, sand, mud, or snow.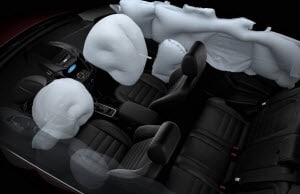 In the event that the vehicle rolls over, specialized airbags can inflate in less than a second, helping protect you and your passengers.
These features and more help keep drivers and their loved ones safe while on the road. If you want to learn more about these safety features, you've come to the right place. In each review, you can learn more about the safety features of each vehicle you're interested in.
Learn More About Ford Safety Features
Getting started is as easy as selecting one of the informative safety reviews found here. That way, you can see if the vehicle you're looking for has the safety features you need. The main benefit of reading our safety reviews is that you'll know exactly what to expect when you go to purchase your new vehicle.
Friendly Ford is here to help drivers from across the Geneva, Canandaigua, and Auburn area learn more about the vehicles they love.