Buying your first car? Congratulations! What an amazing journey you're about to start. Your first vehicle will provide you with fun, memories, and, of course, get you from one destination to the next.
But how will you know just how to go about the financing process? By downloading our Steps to Financing Your First Car eBook, of course!
In this free guide, you'll find out: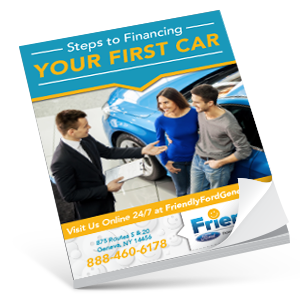 What the difference is between buying and leasing, and how to determine which will work better for your budget
What to know before you even get to the dealership, like what you'll need from your next vehicle, so you're making the right choice
How to find out your credit score so you'll know what to expect when obtaining a loan
What actions to take after you sign the deal for your new ride
Ready to get started? Simply fill out the form on this page and click Submit, and you'll be redirected to your free Steps to Financing Your First Car eBook!