We're sure that you've seen online offers for various used car buying guides before. However, more often than not, there are multiple issues with these resources. Maybe they're poorly written, maybe they don't contain all the necessary information, and maybe they even cost a lot of money!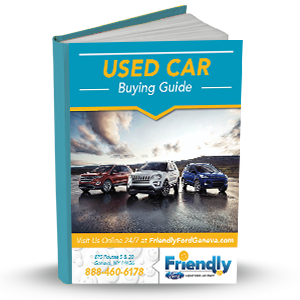 That's why our team at Friendly Ford wrote our own Used Car Buying Guide. It's 100% free, and it contains all the info that you need. Plus, when you download, you'll receive access to an exclusive money-saving coupon! Here's what you can expect to learn from this helpful eBook:
How to create a successful budget
How to come up with an automotive wish list
Discovering the specifics of each vehicle
Getting the most out of your test drives
Securing financing and closing the deal
…And much, much more. That's just the beginning!
Don't wait any longer! Simply fill out the form on this page and click Submit.