The city of Canandaigua is the county seat of Ontario County in New York. In 2010, the Federal Census estimated that the population was slightly over 10,500.
The city's name is derived from a Seneca word that's variously Romanized as Kanandarque, Ganandogan, Ga-nun-da-gwa, or Konondaigua. The Seneca were a powerful nation of Native Americans, and they were a member of the Iroquois League prior to the American Revolution.
At Friendly ford, we're proud to be a Ford dealer near Canandaigua, and we're excited to serve the many drivers in this community.
Friendly Ford: New Inventory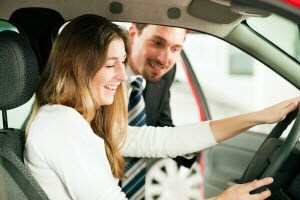 The first way we serve our customers is with our extensive inventory of new Ford vehicles.
Whether you're looking for the Ford Edge, the Ford Escape, the Ford Explorer, the Ford Focus, or any other model, you can probably find it at Friendly Ford.
With a full lineup of available cars, crossovers, SUVs, minivans, and more, how couldn't you?
Friendly Ford: Used Inventory
The next way we help is by providing a massive inventory of used vehicles.
We feature dozens of pre-owned options from Ford. However, we also carry automobiles from other manufacturers, such as GMC, Honda, Jeep, Nissan, and Toyota, among others.
We offer plenty of used vehicles that have been on the road for under 30,000 or 40,000 miles. One of our representatives would love to tell you about them.
Friendly Ford: Truck Inventory
We also have a large selection of trucks to help you get the job done. Regardless of whether you're a hardworking laborer, a farmer, a business owner, etc., these trucks won't quit when the going gets tough.
We have everything you could imagine, from the Ford F-150 and Ford F-250 to the Ford Transit Connect and Ford Transit-350.
Service Center at Friendly Ford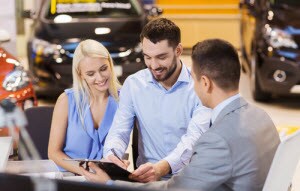 Every vehicle needs service occasionally. It doesn't matter if it's a brand-new sedan, a pre-owned SUV, a built-tough truck, or anything else.
That's why we created our Friendly Ford Service Center.
Our well-trained team of expert automotive technicians can perform any maintenance, repair, or replacement procedures that are required. Do you need a tire rotation? Check. An oil change? Check. A total engine overhaul? Check. From minor maintenance problems to major repair issues, they have you covered.
Best of all, they work with an incredibly professional attitude. You might be shocked, compared to the treatment you've come to expect from other auto repair shops.
They'll carry out their duties efficiently, effectively, and courteously. That last part, courteousness, is huge, because, after all, we're Friendly Ford.
Learn More About Your Local Canandaigua Ford Dealership
If you'd like any further information about Friendly Ford, our new inventory, used inventory, truck inventory, or service center, don't hesitate to reach out to us.
Remember, we're here to serve our customers in Canandaigua, NY. Contact us today so we can establish a relationship.
Just call, chat with us online, or stop by our showroom . You'll be truly amazed!