New York State is home to a variety of amazing communities, but one of the best is the town of Elmira. Located in Chemung County, Elmira is home to about 30,000 citizens and is a great place to both live and work. The next time you're passing through Elmira, you need to make sure to spend some time at one of the city's many interesting sites.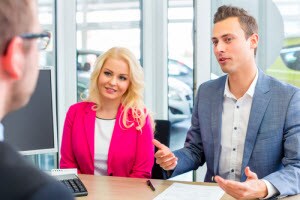 For example, if you want to spend some time outdoors enjoying the beautiful Elmira weather, you can plan an afternoon at Eldridge Park or the Tanglewood Nature Center. On the other hand, if you want to learn more about the interesting history of this area of New York State, you should visit the Chemung Valley History Museum.
Before you can take part in the many chances for recreation offered by Elmira, you need access to a reliable Ford vehicle, which means finding the right dealer. Learn why your best choice for a Ford dealer near Elmira, NY is Friendly Ford and find out how we can help you find a great vehicle.

About Friendly Ford
When you're looking for a Ford dealer that serves drivers from cities like Auburn, Canandaigua, East Rochester and Geneva, there are a few factors that you need to consider, including the level of service you'll receive. At Friendly Ford, you'll find a dealership team that is solely focused on finding the car, truck or SUV that meets your needs, providing a dealership experience that is both rewarding and stress-free.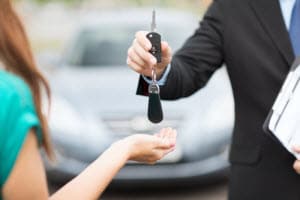 One of the ways in which Friendly Ford proves our commitment to our customers is by offering a great selection of vehicles. Whether you're interested in a new or pre-owned vehicle, you'll be able to find an option on our lot that's right for you. For a dealership that provides enthusiastic service and an impressive inventory of vehicles, you only need to visit Friendly Ford.
The Friendly Ford Team
Before you decide if Friendly Ford is the right Ford dealer for you, it's a good idea to meet the members of our team. From the moment you walk onto the Friendly Ford lot, our experienced and welcoming staff will do whatever they can to serve you.
If you're having trouble finding the right car for you on the Friendly Ford lot, our knowledgeable sales team can tell you about some of our best vehicles and their top features. When you're ready to purchase your vehicle, you can sit down with our finance team to discuss your options for an affordable car loan. Finally, if you ever need a repair or a quick tune-up, our service and parts department can work on your vehicle quickly so that you can get back on the road.
Working with the staff at Friendly Ford near Elmira, NY means having one of the best dealership experiences around.
Visit a Ford Dealership near Elmira, NY
When you're ready to purchase your next high-quality Ford vehicle, your best option for a Ford dealer near Elmira, NY is Friendly Ford. In addition to citizens of Elmira, Friendly Ford also serves customers from Canandaigua, Geneva, East Rochester and Auburn, and we are ready to help you find a great car that is perfect for you. Visit us today!