Here at Friendly Ford, we feel extremely proud to serve the people of Hornell, NY. As a Ford dealer near Hornell, we provide drivers just like you with top-quality vehicles, every day of the week.
Located in Steuben County, Hornell has a population of over 8,500 residents. It's known throughout the region for several things: the beautiful maple trees that dot the surrounding hills, the impressive Saint Patrick's Day parade that's held each year, and the nearby Hornell Municipal Airport (KHTF).
If you have any questions, don't hesitate to reach out to our helpful team at Friendly Ford.
New Inventory at Friendly Ford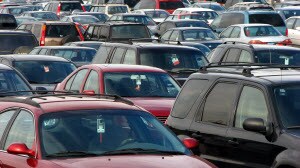 What are you looking for? The Ford Edge, Ford Escape, or Ford Explorer? How about the Ford Fusion or the Ford F-150? Or perhaps even the Ford Mustang? Regardless of what you're interested in, you can probably find it at Friendly Ford! We encourage you to check out our new Ford inventory today.
Used Inventory at Friendly Ford
But, there's more. Be sure to look at our used inventory, as well. We have dozens and dozens of affordable automobiles from both Ford and a host of other manufacturers. That's right: affordable. Our entire pre-owned selection is competitively priced, so you'll always get the value that you deserve here.
Finance Center Around Hornell
Another great feature of our dealership is our streamlined automotive financing process. The guys and gals at our finance center are renowned throughout the Hornell area for their courteous and effective work. They'll make sure that you get the best rate possible on an auto loan or lease that makes sense.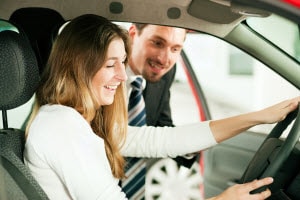 They've even included a few tools on our website that you can use to start this process today. You can either fill out an application to get pre-approved, utilize the payment calculator to determine your monthly payments, or take advantage of the trade-in evaluator to figure out the worth of your car.
Service Center Around Hornell
Last, but not least, there's our high-tech service center. Our expert automotive technicians are all up on the latest industry standards for maintenance and repairs, employing state-of-the-art hardware and software to keep your Ford running and looking as good as new! They can fix almost any problem.
It doesn't matter if it's something minor like an oil change or tire rotation, or something major like an engine repair or transmission replacement. They'll take care of it, and they'll do so efficiently and courteously. This is the type of service that makes you want to come back for more immediately.
Learn More About One of the Premier Dealerships Around Hornell NY!
If you live in Hornell, we're here to serve you, it's that simple. We've created three convenient ways for you to get in touch with us at your convenience. Just call us on the phone, chat with us on our website, or stop by our showroom in person. What are you waiting for? Contact us right now!