Watkins Glen is a community in New York - Schuyler County, to be exact. If you travel just outside the village, you'll find Watkins Glen State Park, a stunning 778-acre natural preservation.
One of the main attractions in Watkins Glen State Park is a 400-foot-deep gorge that was carved out by Glen Creek. You can also enjoy a bunch of man-made activities and amenities, including camping sites, picnic tables, pavilions, a snack bar, playground, gift shop, swimming pool, showers, and more.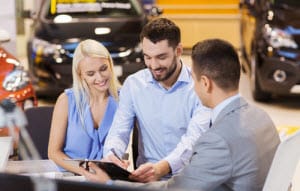 The members of our team at Friendly Ford love to spend a leisurely afternoon exploring the park. However, they have to do that on their day off. Otherwise, they're at the dealership, where they're hard at work bringing the Ford drivers near Watkins Glen a very wide selection of high-quality vehicles.
Friendly Ford: Inventory
We have a massive inventory of both new and used Ford vehicles. With a grand total of over 300 automobiles, there's truly something for everybody at Friendly Ford.
If you're looking for a new vehicle, we've got you covered. Whether you'd like the Ford Edge, Ford Escape, Ford Explorer, Ford F-150, Ford Fusion, or anything else, you can probably find it here.
And, if you're looking for a used vehicle, we've also got you covered. Our entire selection of pre-owned cars, trucks, crossovers, SUVs, minivans, and more is affordably priced-the value that you deserve.
Automotive Financing at Friendly Ford
It's not enough to simply know which Ford you'd like to buy or lease. You need to be able to finance it, too. That's the world we live in, folks. Don't shoot the messenger.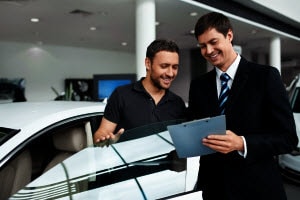 The good news is, the team of financial wizards at our Friendly Ford Financing Center can make that burden feel a lot lighter. They'll work closely with our well-developed network of banks and lenders to come up with a plan that makes sense for your lifestyle. Trust us; they know what they're doing.
Automotive Service at Friendly Ford
Last, but definitely not least, there's automotive service-one of a driver's most important responsibilities. At our Friendly Ford Service Center, we have a team of expert technicians.
These guys and gals can take care of any issue that might crop up. We're talking about tire problems, engine problems, transmission problems, headlight problems, filter problems, belt problems, etc.
Most importantly, they'll do their job efficiently, effectively, and courteously. That means they'll get it finished on time, they'll get it finished right, and they'll get it finished in a professional manner that leaves you wanting to come back for more.
Do You Want to Learn More About Your Local Ford Dealership?
If you live in Watkins Glen, then Friendly Ford is here to serve you. We'd love to tell you more about our inventory, finance center, service center, or whatever else you'd like to know.
Contact us as soon as possible: Call us, chat with us, or stop by our dealership near Watkins Glen.