The subcompact SUV is growing in popularity among drivers around Canandaigua, Rochester, and Geneva, NY. Two the area's favorite models are the Ford EcoSport and Honda HR-V.
While both SUVs are great options for local drivers, we wanted to find out which one has more of what drivers like you need. So, the team here at Friendly Ford created this 2019 EcoSport vs. HR-V comparison.
Check it out!
Ford EcoSport vs Honda HR-V: Engine Specs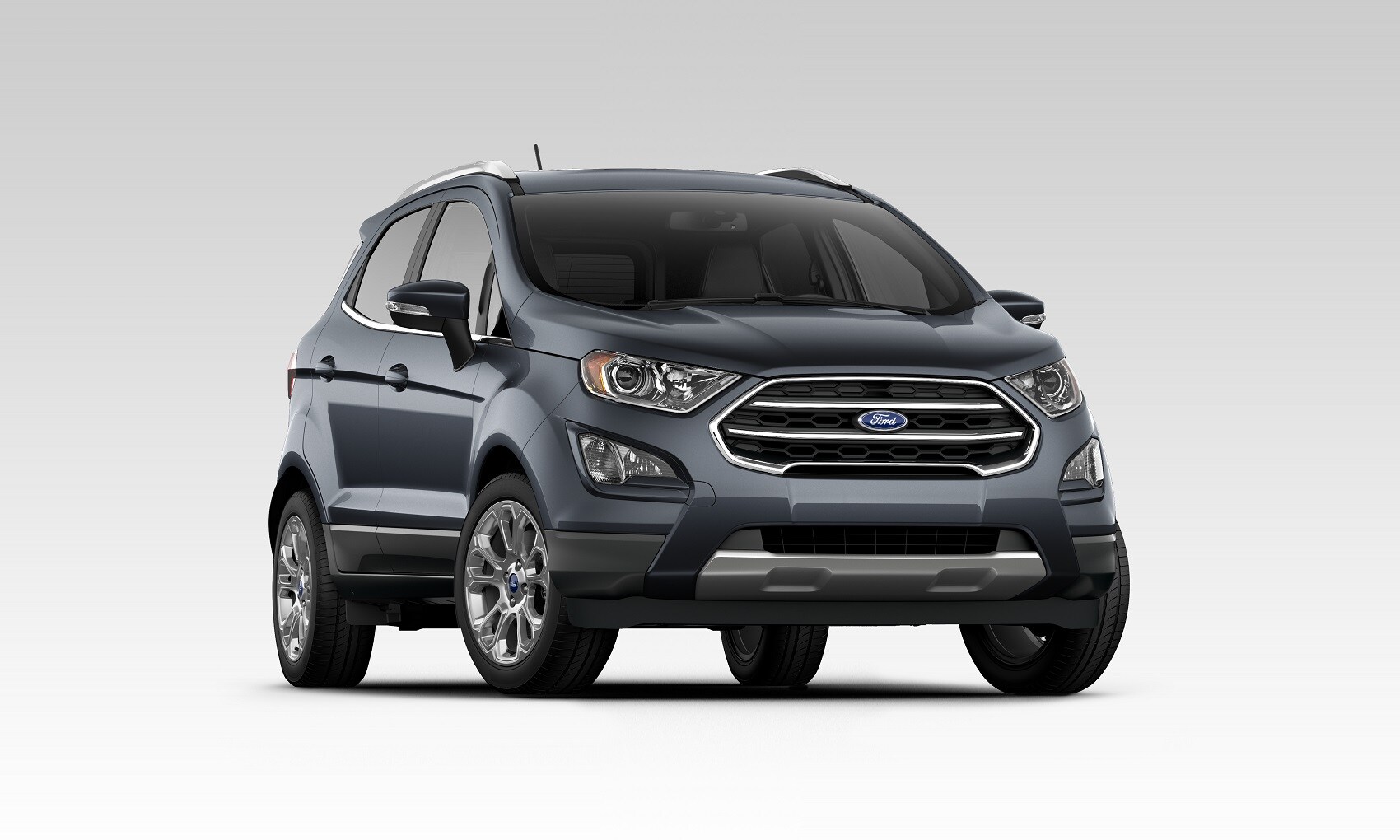 Whether you're looking at a snowy winter morning commute or traveling to the lake for a day on the water, it's important for your SUV to have capable handling abilities. We're happy to say that both the Ford EcoSport and Honda HR-V deliver here.
Both SUVs have an available 4-wheel drive or all-wheel drive system that automatically adjusts to your terrain to optimize traction control and efficiency based on your needs.
However, when you're trying to get moving on a sandy beach or snowy parking lot, you may find that the Ford EcoSport has more of the power you need to propel you forward. It features an available 2.0L I-4 engine that produces 166 horsepower and 149 lb-ft of torque.
The Honda HR-V maxes out with 141 horsepower and 127 lb-ft of torque with its 1.8L I-4 engine.
EcoSport vs HR-V: Infotainment Technologies
You'll find that both the EcoSport and HR-V help to keep you connected while on-the-go with their infotainment systems.
They both come standard with Bluetooth® smartphone connectivity. This wirelessly pairs your phone with your car, so you can make hands-free phone calls or stream music from your device through your car's speakers.

They also feature a text messaging function that reads your messages to you while you drive, so you can stay connected without taking your eyes away from the road.
Apple CarPlay™ and Android Auto™ are available for either SUV, too, as is a voice-activated navigation system. When it comes to viewing the data on your infotainment screen, however, you may find it a bit easier to read in the Ford EcoSport.
The EcoSport has an available 8-inch touchscreen while the biggest touchscreen available for the HR-V is a 7-inch one.
Ford EcoSport vs Honda HR-V: Cargo Space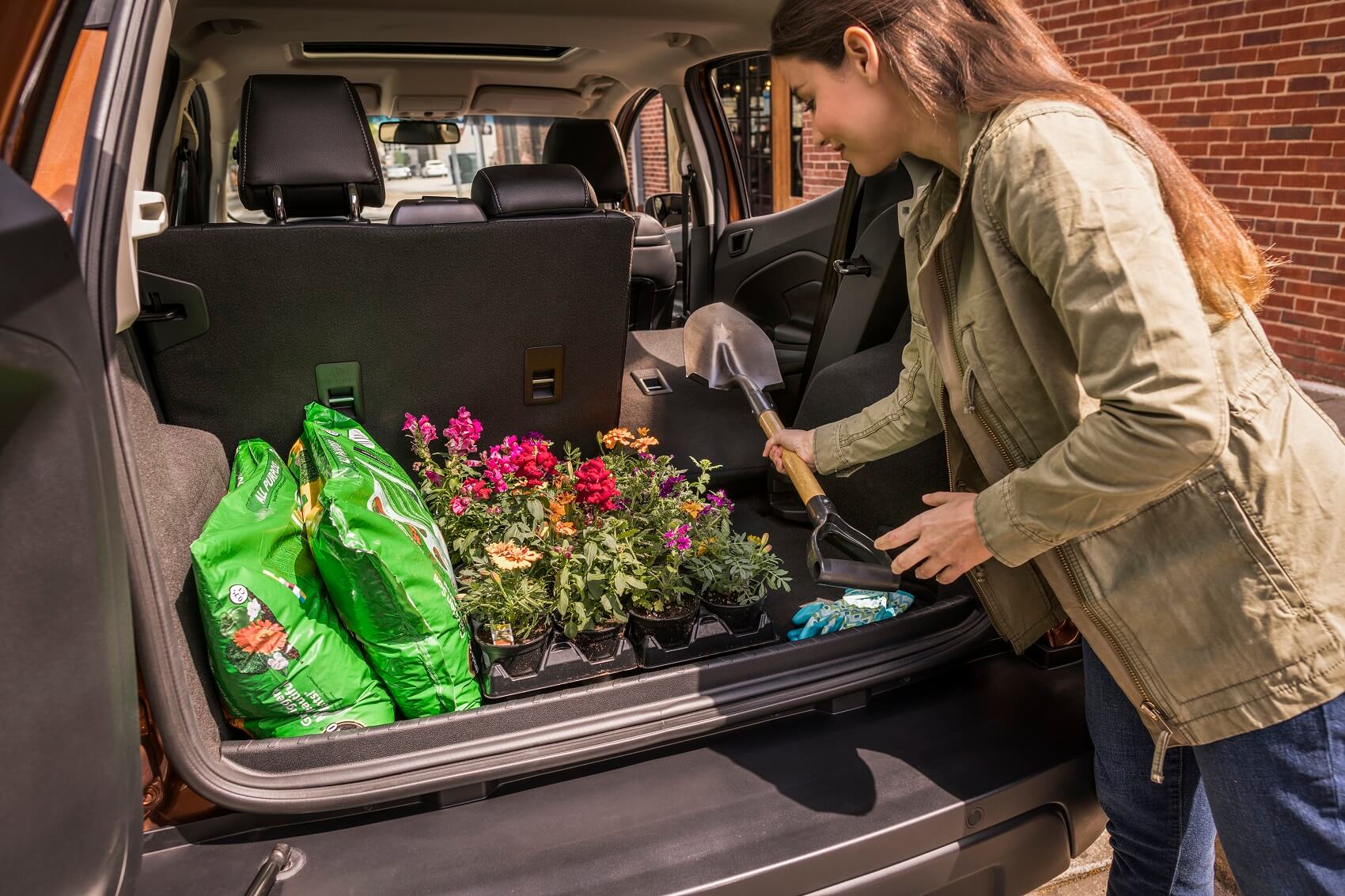 Both the Ford EcoSport and Honda HR-V seat a total of five passengers and include a versatile cabin and cargo area.
The EcoSport and HR-V each have a variety of ways to configure the cargo area to really make the most of the interior space. This includes different ways to fold down the rear seats, and multiple cargo floor height options.
If you're loading something big, it might be easier to load up the Ford EcoSport, which has a swing-gate hatch. This swings out like a fifth door instead of lifting upwards like the hatch in the Honda HR-V.
Not only does the swing-gate mean that you don't have to stretch upward to close the hatch, it also provides more maneuverability when trying to fit larger items inside the cargo area.
Unfortunately, the Honda HR-V doesn't offer a fifth-door style hatch.
Should I Drive the Ford EcoSport or Honda HR-V?
Only you can know if you should drive the Ford EcoSport or Honda HR-V around the Rochester area. When our team at Friendly Ford compared the two SUVs, we found that the EcoSport has a lot to offer drivers around Geneva and Canandaigua.
Do you want to see it for yourself? Contact us and we'll get you behind the wheel.
Contact us to test drive the Ford EcoSport today!