The 2018 Ford Escape and the Honda CR-V share many similarities, including spacious interiors, plenty of comfort and lively performance, so how do you choose the right match for you?
Drivers in Geneva, Canandaigua and Rochester can find out more about these two midsize SUVs with our 2018 Ford Escape vs. Honda CR-V comparison.
Performance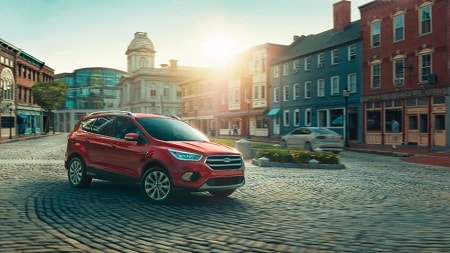 The Ford Escape comes with a 168-horsepower inline-four that's an efficient choice for daily driving, but there are two other options available. The 179-horsepower turbo-four has plenty of low-end torque for some extra power, while the 245-horsepower turbo-four is the performance-oriented option that has the most acceleration and passing power. Regardless of engine variant, the Escape has command of the road and tackles turns with the poise of a different kind of vehicle.
The CR-V uses a 1.5-liter turbo-four with 190 horsepower and a continuously variable transmission, but a more powerful 2.4-liter inline-four with 184 horsepower is also available. Both of these engines are capable and strong, backed by precise steering and a finely-tuned suspension for a comfortable ride.
Design
The Ford Escape is styled similarly to hatchbacks, with a tall ride height and a crisp, clean front end that combine its truck-like past with its urban commuter present. A few modern touches, like large, geometric taillights and sharp sculpting elevate its appearance further. Inside, the look is bold and contemporary, with upmarket materials and a shapely dashboard.
The CR-V is similar in its mix of truck and hatchback, though it uses a front end that juts sharply forward to provide distinction and boldness. Other design touches, like a chrome and black split for the grille and wraparound headlights further differentiate it from its competitors. The cabin is designed with a similar idea, using high-mounted technology features and small storage cubbies for a unique, practical look.
Technology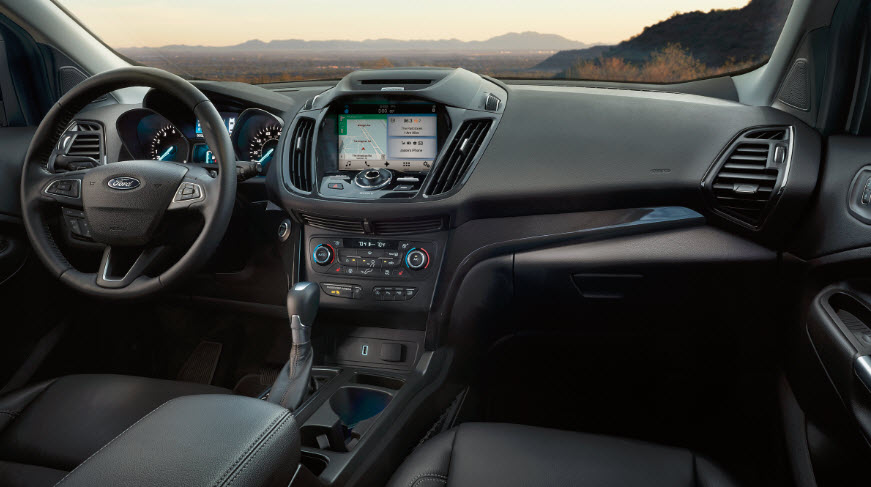 The Ford Escape is equipped with Ford's intuitive Sync 3 infotainment system, which is one of the top systems available. The interface is clean and responsive, using smartphone-inspired functions for enhanced usability. It also pairs with Bluetooth, satellite radio and other music streaming features for better entertainment, as well as Ford's Sync Connect app, which allows remote functions and controls from a smartphone.
The CR-V uses an infotainment system with a fast, clear touchscreen and app compatibility. Its menu has many options, which may be intimidating for some, but it's easy to learn and use with experience. This system also matches with additional entertainment features, like satellite radio and HD radio.
Visit Friendly Ford to Test Drive the 2018 Ford Escape
These two midsize SUVs have a lot to offer their prospective buyers, such as high-tech features, modern styling and powerful performance, which can make it tough to choose the right one. We hope that our 2018 Ford Escape vs. Honda CR-V comparison gave you all the information you need to make an informed decision.
Drivers in Geneva, Canandaigua and Rochester can find out more about the 2018 Ford Escape when they visit Friendly Ford. Call us or visit today to schedule your test drive!