Are you looking to upgrade your interior space or get a performance boost with your next car? Drivers in Geneva, Canandaigua, and Rochester deserve a vehicle versatile enough to handle all their lifestyle needs and a crossover is a desirable option.
These compact yet roomy cars have dramatically risen in popularity over the past several years, leading to an incredibly competitive market. So, our team has taken two of the best crossovers available and put them against each other in this comparison. The 2020 Ford Escape and Toyota RAV4 are among the best, but only one can be the right choice for you. Read on to learn more about these rides and to see which one may be the better option for you.
Escape vs RAV4: Engine Options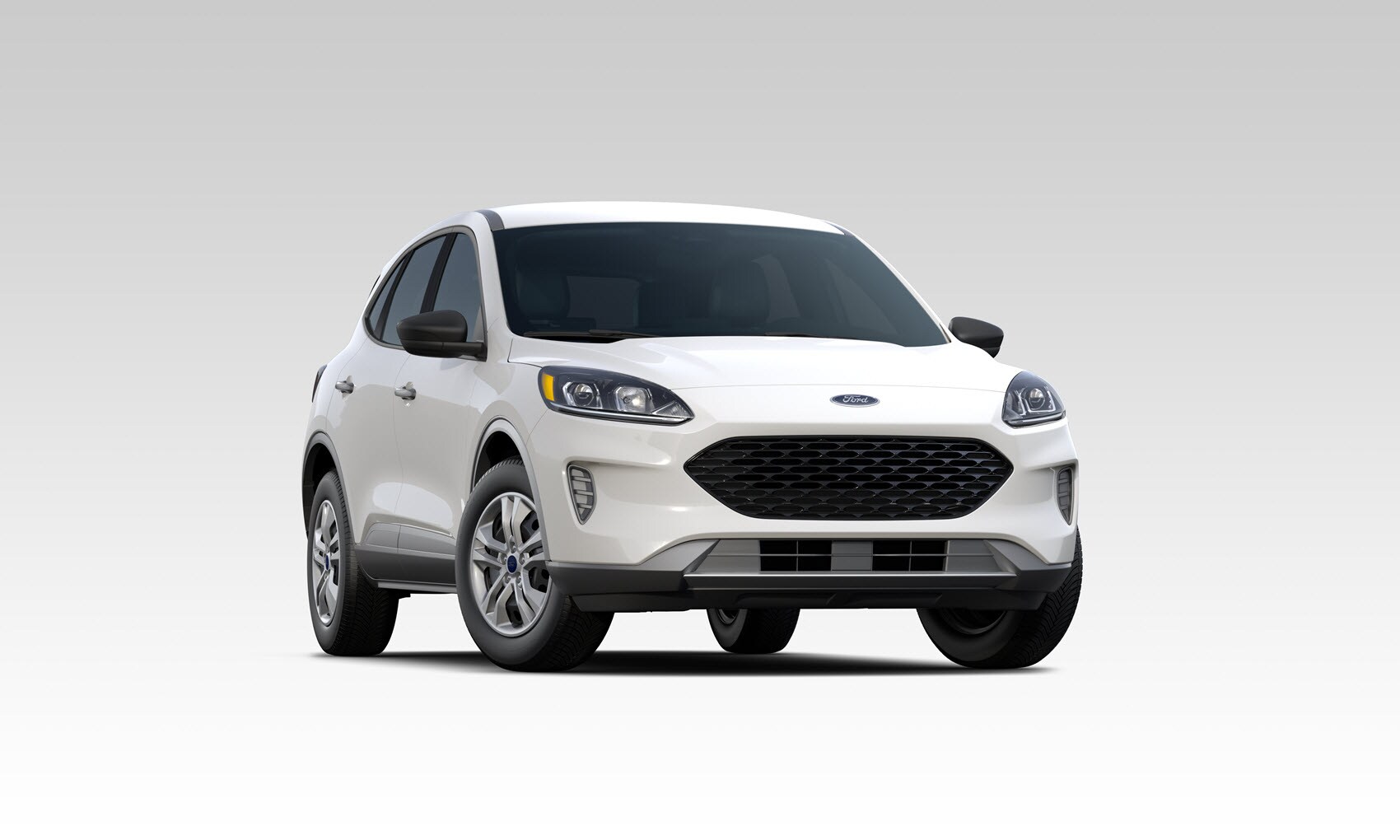 When looking for crossovers, you need one to perform to your expectations. The 2020 Ford Escape and Toyota RAV4 have impressive engines under the hood, with the baseline 2.5L 4-cylinder models sharing similarities. But the RAV4 has no other available engines, while the Escape features three upgradable options: 
1.5L EcoBoost® with Auto Start-Stop Technology
2.0L EcoBoost® with Auto Start-Stop Technology
Hybrid 2.5L IVCT Atkinson-Cycle 4-cylinder engine
Plug-in 2.5L IVCT Atkinson-Cycle 4-cylinder engine
The Toyota RAV4, on the other hand, only has one engine option which can be paired with an available electric motor. But, with no options for a horsepower upgrade, you may not be able to find the sleek handling you desire.
Escape vs RAV4: Interior Dimensions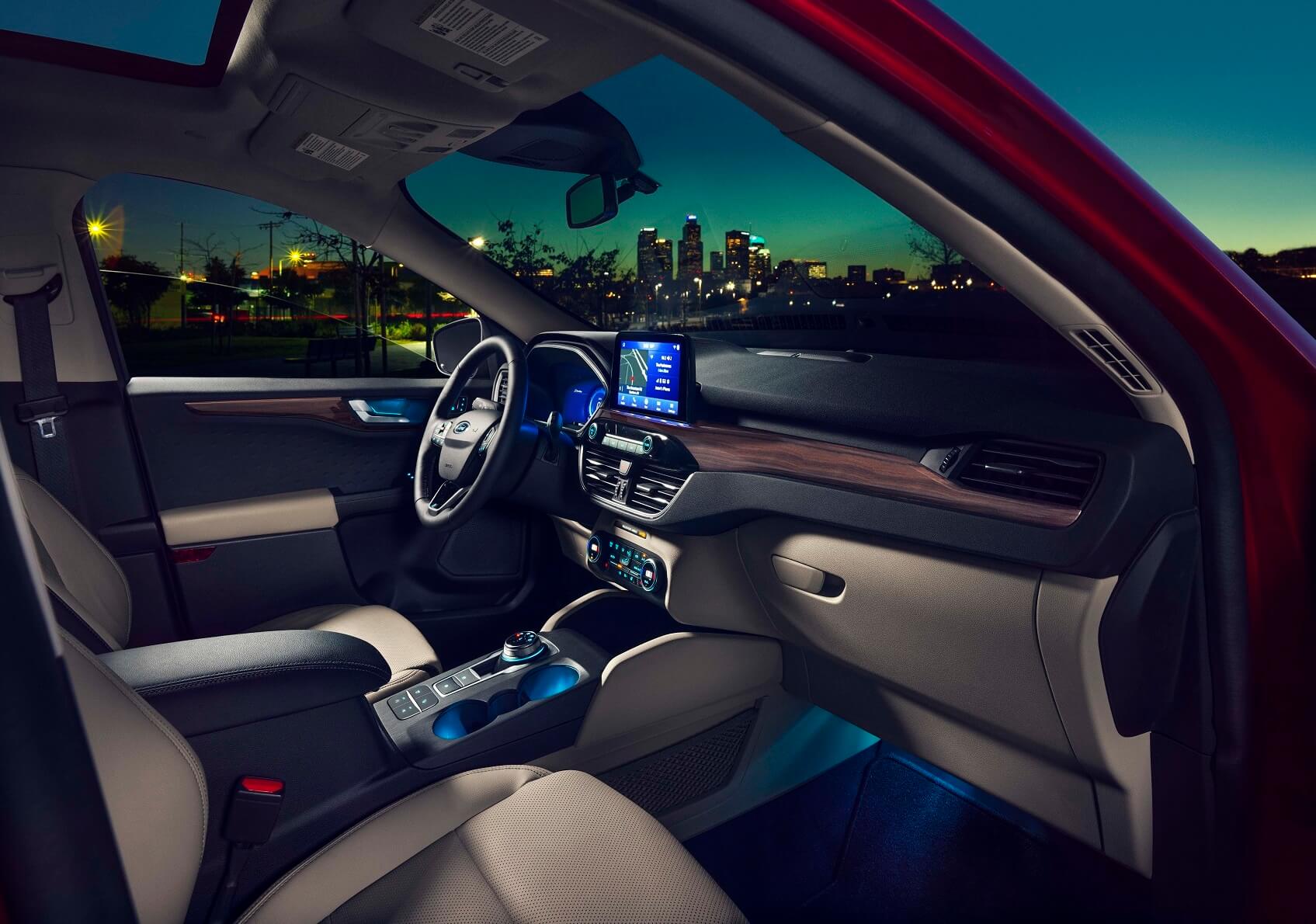 When it comes to selecting your next crossover, you need a vehicle with ample space to create a more enjoyable weekend getaway or morning commute. Taller passengers will enjoy over 39 inches of headroom in the rear of the 2020 Ford Escape and Toyota RAV4, but unfortunately this is where their similarities end.
Ford Escape
Front Headroom: 40 inches
Front Legroom: 42.4 inches
Rear Legroom: 40.7 inches
Toyota RAV4
Front Headroom: 37.7 inches
Front Legroom: 41 inches
Rear Legroom:  37.8 inches
When comparing cargo spaces, once again the Escape and RAV4 are evenly matched with over 37 cubic feet of room and, if you need more space for bulkier items, the rear seats fold down to create over 65 cubic feet of room. Ample cargo capability in the RAV4 though, doesn't compensate for much less head and leg space in the driver's seat.
Escape vs RAV4: Advanced Tech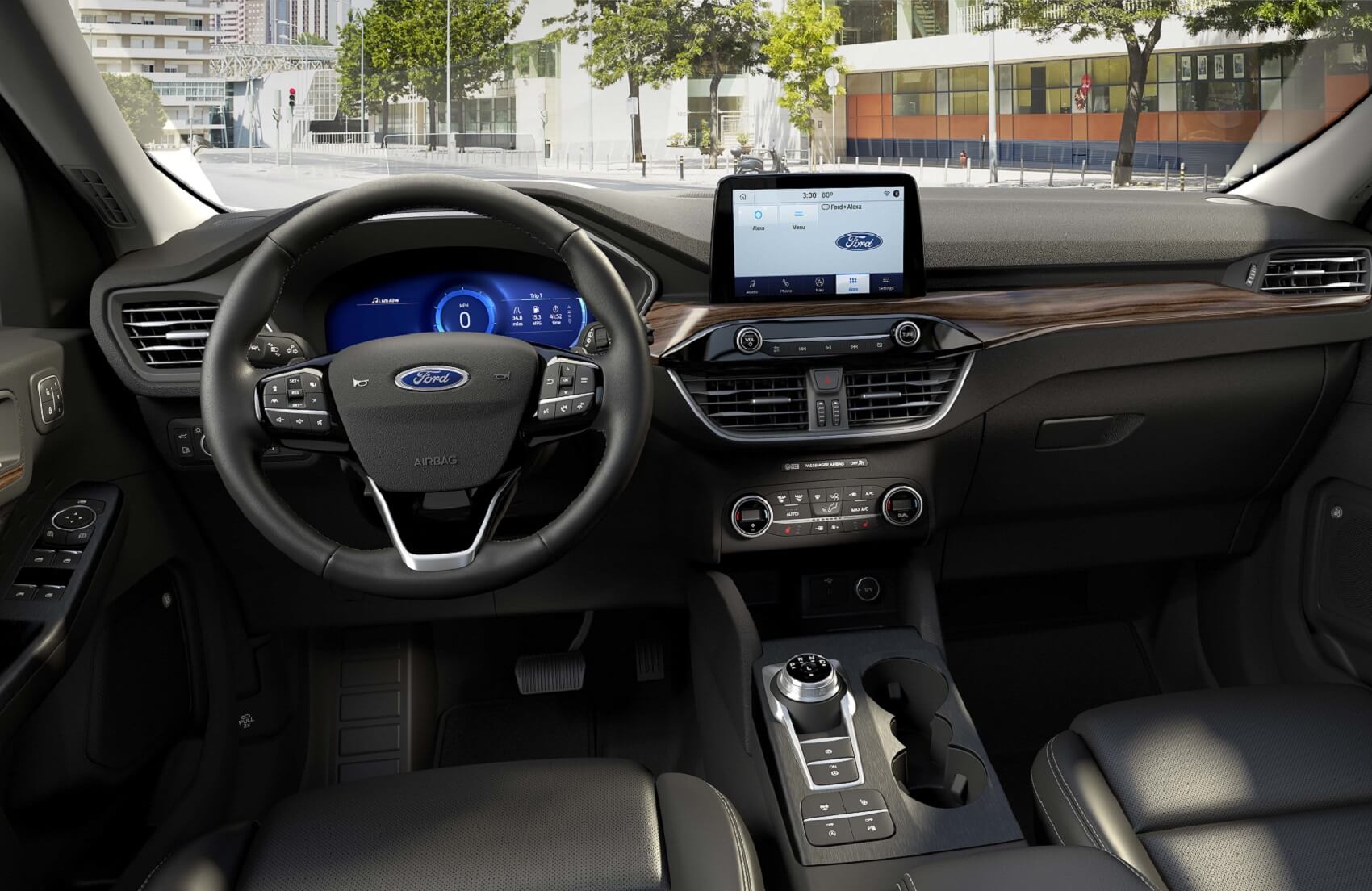 Inside the 2020 Ford Escape and Toyota RAV4, you'll also find state-of-the-art available infotainment systems. These displays utilize easy-to-use interfaces with Bluetooth® capability as well as Apple CarPlay™ and Android Auto™. By integrating your compatible smartphone, you can navigate your way around traffic, stream your favorite artists, make hands-free calls, and more. You can also peruse over 150 channels on SiriusXM® Satellite Radio, which includes commercial-free music, news shows, sports updates, and more. 
These expansive screens on these systems ensure easy visibility when traversing the unpredictable highway. But, if you're looking to minimize your look-away time further, opt for the available Head-Up Display in the Escape. It projects essential driving information directly onto your windshield directly in your line of sight. Without this system in the RAV4, you'll have to tear your eyes off the road to access navigation instructions and safety system alerts.
Which Crossover Should You Drive?
At the end of our Ford Escape vs. Toyota RAV4 comparison, the Escape reigns supreme. With its superior performance, roomy cabin, and advanced technology, this crossover is ideal for drivers in the Geneva, Canandaigua, and Rochester areas.
To truly understand everything the 2020 Ford Escape can do, contact Friendly Ford to schedule a test drive!