If you're looking for the top-of-the-line pickup truck to work for you in the Geneva, Canandaigua, Auburn, and Rochester areas, there's a clear choice available. With numerous best-in-class features and an interior that'll make you forget you're in a truck, this vehicle is perfect for work or recreation.
The 2018 Ford F-150 SuperCrew cab has all the capability you could want from a truck this size, along with a generous interior space perfect for numerous passengers or extra cargo. Learn more about the 2018 Ford F-150 SuperCrew, and discover if this truck is right for you in this detailed review by Friendly Ford.
F-150 Interior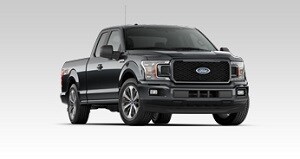 The first thing you'll notice about the 2018 Ford F-150 SuperCrew compared to the other cabs in the F-150 is its incredible amount of interior space. The back seat in the SuperCab is a bit of a squeeze, but the SuperCrew extends the available rear legroom substantially to an incredible 43.6 inches, over a 10-inch increase. Your passengers are bound to notice that kind of difference.
The SuperCrew is also equipped with more storage compartments inside the cabin, so important smaller items can be tucked safely away without taking up space in the bed. In fact, the SuperCrew has a cargo volume of 51.9 cubic feet, over 20 cubic feet greater than the SuperCab.
Technology
If you're often traveling with several people, the F-150 SuperCrew may have the space to do it, but can it keep them entertained, as well? Turns out, this truck features one of the most advanced infotainment systems on the market today. The stunning SYNC® 3 features loads of exciting apps, along with Apple CarPlay™ and Android Auto™, allowing you to connect your smartphone to your truck.
You're probably going to be doing quite a bit of towing, with a 13,200-pound best-in-class towing capacity, so it helps to have some advanced tech to make it easier. You can enjoy the Pro Trailer Backup Assist™ system, which allows you to turn the trailer independently of the truck with just a quick turn of a knob. This makes maneuvering much easier and keeps control firmly in your hands.
Maneuverability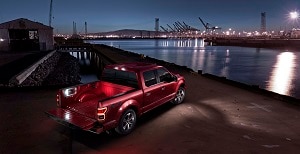 With its massive cabin, you no longer have the option for an 8-foot bed. While the interior cargo space more than makes up for the length lost with a smaller bed, the SuperCrew is also a bit easier to maneuver than the other cabin options. An 8-foot bed on a SuperCab has a turning diameter of 53 feet, while the longest SuperCrew can do the same in 47.8 feet.
Test Drive the 2018 Ford F-150 SuperCrew Cab
To fully understand the sheer size of this interior and the full capabilities of the 2018 Ford F-150 SuperCrew, you need to experience it for yourself. Come on down to Friendly Ford, your local Ford dealer near Geneva, Canandaigua, Auburn, and Rochester, and you can get behind the wheel. Our expert team stands ready to offer all the help and knowledge you need to find out if this truck is right for you. Schedule your test drive today!