If you're a Geneva, Canandaigua, or Rochester resident and in need of a tough work truck, the Ford F-250 and the Toyota Tundra are excellent options. With unstoppable power and performance, these vehicles will help you conquer the toughest projects imaginable, and you'll also have a great time simply driving around town. Due to their quality, choosing between these two trucks is easier when you know how their best features stack up against each other. Compare the Ford F-250 vs. Toyota Tundra, and you'll be able to choose the truck that meets all your needs.
Comparing Engine Options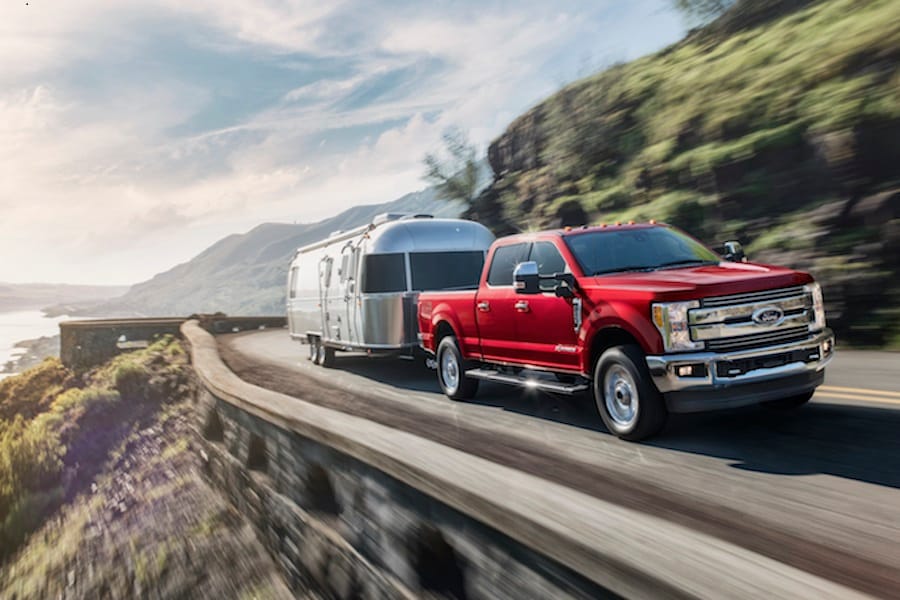 Engine power is the most important factor to consider when you're choosing a work truck, and both the Ford F-250 and the Toyota Tundra offer impressive power ratings. That said, there are differences in the powertrain options of these vehicles, so investigating this issue further is a good idea.
The Toyota Tundra's standard engine is a 4.6L V8 which puts out 310 horsepower and 327 lb-ft of torque. While this may be enough for some drivers, power-hungry truck enthusiasts will prefer the Ford F-250, which comes standard with a 6.2L V8 gas engine that offers 385 horsepower and 430 lb-ft of torque. This Ford truck is also available with a 6.7L diesel engine that produces a nearly unbelievable 935 lb-ft of torque.
Max Towing Power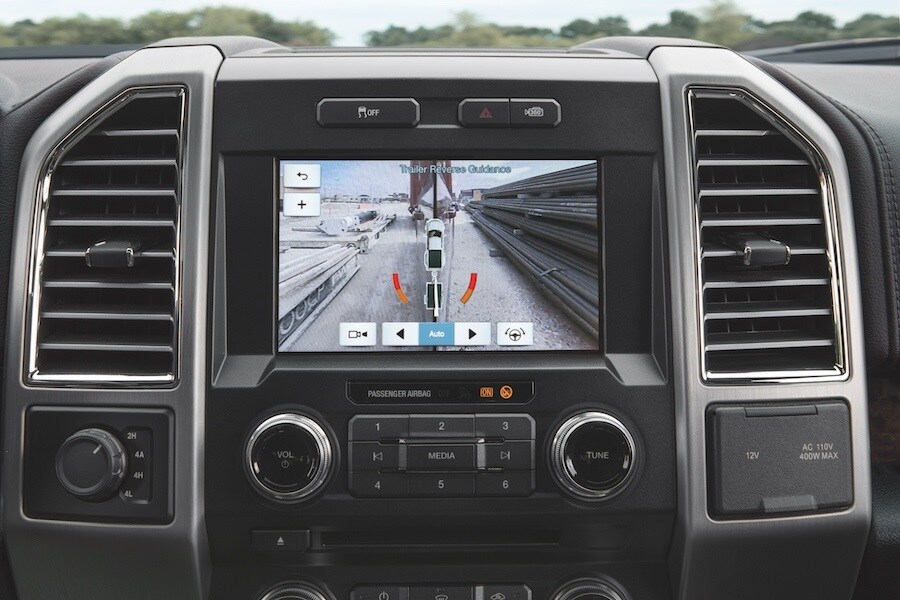 When you take your truck to a job site, you want to know that you'll have the towing ability necessary to haul around your most important equipment. If you still can't decide between the Ford F-250 vs. Toyota Tundra, taking a look at towing ratings may make your choice easier.
With the top engine option and the correct towing equipment, the Toyota Tundra is able to haul over 10,000 pounds, making it a very useful work vehicle. For the toughest towing jobs, however, you need the Ford F-250. The Ford F-250 offers a best-in-class conventional towing rating of 21,000 pounds, meaning towing heavy equipment will be a breeze. This truck also offers an incredible 27,500-pound 5th-wheel tow rating and a gooseneck tow rating of 35,000 pounds.
Truck Tech Features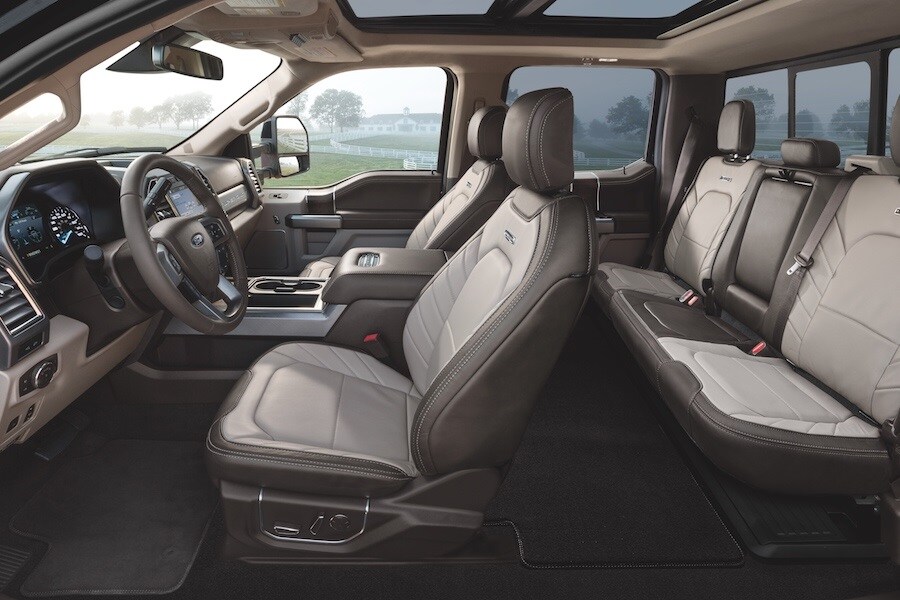 Comparing technology can be another helpful exercise when trying to choose between the Ford F-250 and the Toyota Tundra. Both trucks offer useful tech features that help you get work done, but there are some differences in the equipment available in each vehicle.
With the Toyota Tundra, you'll enjoy a standard backup camera that makes reversing your truck quick and easy, and you can also add integrated navigation, so you won't have any trouble finding job locations. Pick the Ford F-250, and you'll have access to a Blind Spot Information System with Cross-Traffic Alert and Trailer Tow that makes trailering safer than ever before. Learn more with our Ford F-250 vehicle review!
Visit Friendly Ford for a Test Drive
After a head-to-head comparison, it should be clear that the Ford F-250 bested the Tundra, and if you're interested in test driving this vehicle, you can stop by Friendly Ford. We are proud to serve truck consumers from Rochester, Geneva, and Canandaigua, and we are ready to help you purchase your next vehicle. Contact us online or stop by our dealership today and one of our friendly sales professionals will take you on a tour of the best new and pre-owned vehicles on our lot.