From home to work and now in your car, there's no avoiding technology in our everyday lives. If you're unfamiliar with the technology offered in cars, trucks, and SUVs today, we think it'll be easy to get used to all the entertainment and safety features you'll find in most models.
Still, how can drivers in Geneva, Canandaigua, Auburn, and East Rochester distinguish what's what when it comes to such advanced technology features? Our team at Friendly Ford is here to help with our individual vehicle technology reviews.
By clicking on the model that interests you on this page, you'll find all the information you'll need when it comes to the technology offered in each specific vehicle.
Why Should I Read Technology Reviews?
When looking for your next vehicle, you want to be in-the-know of everything about it from the inside out. That's where our technology reviews come in handy.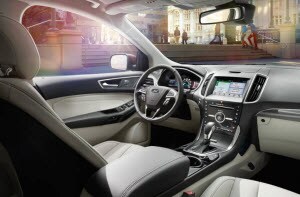 Whether you're looking for a sedan like the Ford Fusion or a new truck like the Ford F-150, you won't regret doing the research so you know exactly what you want before you visit a showroom.
What Will I Find in These Technology Reviews?
In our technology reviews, you'll find information on entertainment features like infotainment systems, smartphone integration, and Bluetooth® accessibility.
You'll also get the details of advanced safety assistance features, like Blind Spot Monitoring, Forward Collision Warning, and rearview cameras, which will be your second set of eyes while on the road.
Let's Get Started!
To get started with your technology research, just click on your preferred model and you'll be taken to a new page that will give you the low-down on the entertainment and safety technology features offered in your desired vehicle.
Then, if you like what you see, schedule a test drive with us at Friendly Ford. Proudly serving the areas of Geneva, Canandaigua, Auburn, and East Rochester, we love being able to offer our customers the information they need to decide on the Ford vehicle that works best for them.