When researching your next truck, you'll no doubt take a look at how much torque each model has. But what is torque? And how much lb-ft of torque is there in the Ford F-Series?
Friendly Ford looks at both questions so drivers in Rochester, Geneva, and Canandaigua will have a better idea of what their next truck is capable of.
What is Torque in a Car?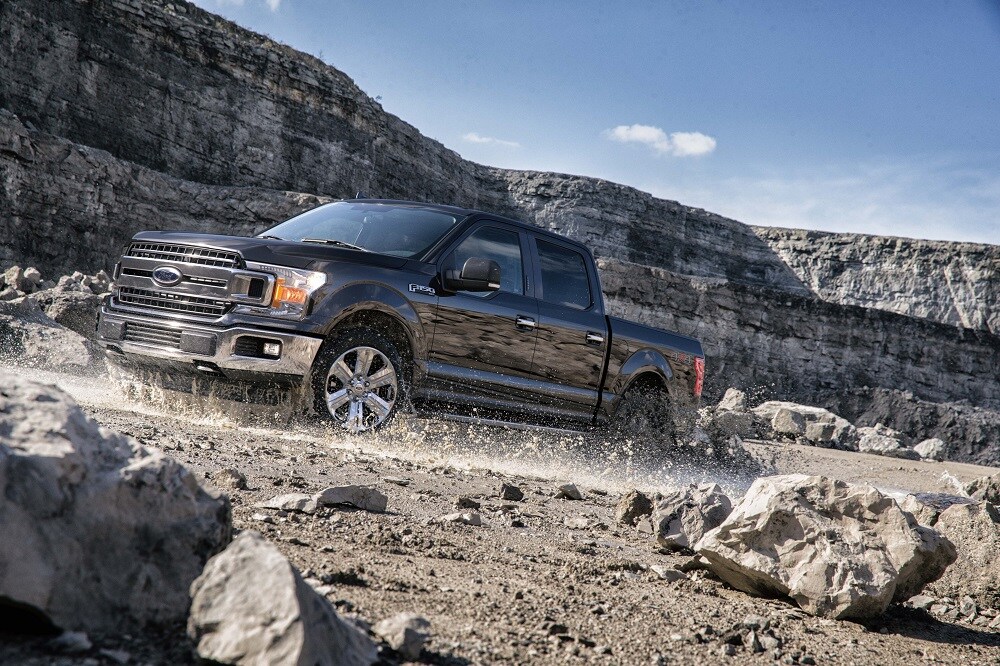 Torque is the amount of turning or twisting force inside an engine. It's directly tied to how much power is generated by the engine's crankshaft. The power that's produced by the crankshaft is used to accelerate.
This acceleration can be used to go fast, as in going from 0 to 60 MPH quickly, or slow. A great example of torque being used at slow speeds is when you're towing a trailer or crawling over rocks and mud. It's this kind of versatility that makes torque a big part of what trucks and commercial vehicles are capable of.
What is Lb-Ft of Torque?
If you've ever read a vehicle's specs, you've seen the abbreviation lb-ft whenever torque is mentioned. But what does this mean? Pound per foot is the unit of measure for torque. Essentially, this is the amount of force needed to make one pound rotate around a one-foot axis.
So, what does this mean for your vehicle? Basically, the more torque your vehicle has, the more power you can rely on. This allows you to accelerate off the line faster or carry a heavier payload. Looking for a truck for a business? Our Ford Trucks for Business guide is here for you!
Ford F-Series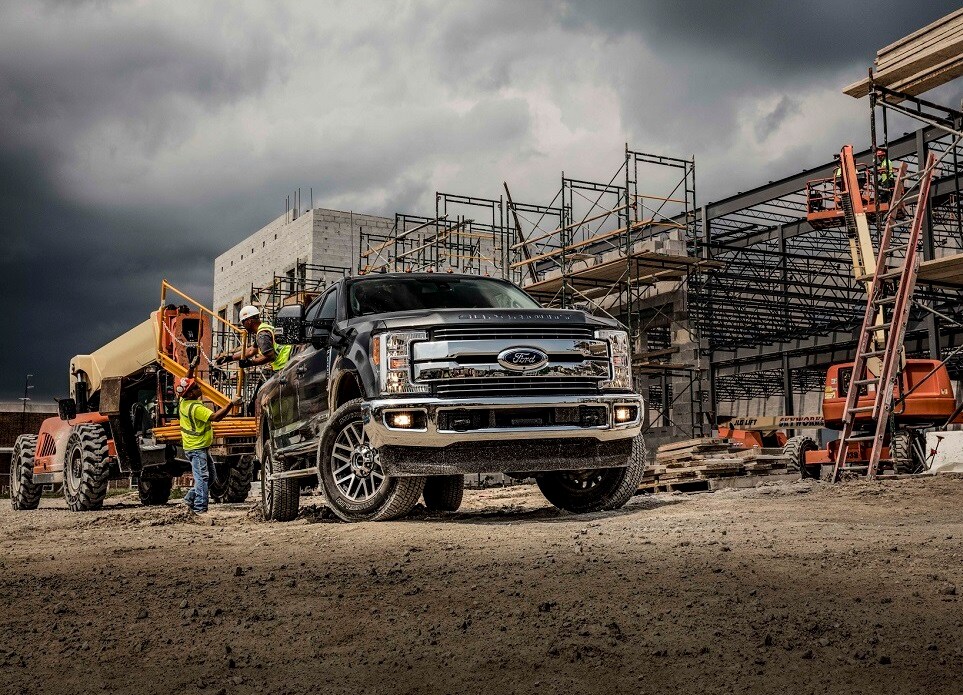 Whether you're a driver who loves going off-roading or you've got a big job to do, the Ford F-Series has a whole lineup of powerful and capable trucks that have got you covered. 
The Ford F-150 is a classic pickup truck that offers six different powertrains. Each one features an impressive amount of torque. One of its top gas engines is a 3.5L EcoBoost® V6 that produces up to 470 lb-ft of torque. There's also a High-Output model of the same engine that can reach 510 lb-ft of torque.
Fans of diesel engines will also love the lineup of engines available on the F-150. It offers a unique 3.0L PowerStroke® V6 Turbo Diesel that gets up to 440 lb-ft of torque.
For commercial use, the F-Series bumps up the size of your truck and your engine. The Super Duty pickups include large and powerful models like the F-250, F-350, and F-450.
Some of the engines you'll find inside the Ford Super Duty pickups include a 6.2L 2-Valve Gas V8 that can reach 430 lb-ft of torque. For even more force under the hood, you can opt for the Super Duty's diesel option. This 6.7L Power Stroke® V8 Turbo Diesel can get all the way up to 935 lb-ft of torque.
Test Drive a Ford Truck
Whatever you plan on using your truck for, the lineup of pickups at Friendly Ford can help you get the job done and move your cargo safely over any terrain. To learn more about all the impressive lb-ft of torque in the F-Series, contact our dealership and take a test drive. We're proud to provide drivers in Rochester, Geneva, and Canandaigua with a solid lineup for dependable trucks.
Related Post: