Caring for your Ford requires providing it with regular maintenance. Although it will require some of planning, online scheduling at the dealership, service savings, and a welcoming surrounding make everything less difficult.
Probably the most critical routine maintenance is an oil change. Still, many men and women raise several concerns about why an oil change is essential, when you should schedule one, and where you can get maintenance item completed.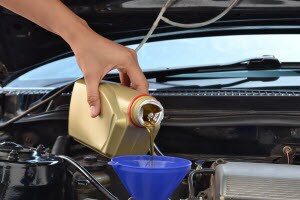 To try to help you make educated judgments regarding your Ford vehicle and uncover the value of an oil change, here are a few answers for a few of the top repeatedly requested topics involving an oil change.
Oil Change: Why is it Necessary?
In your automobile are thousands of components working together to modify gears. The oil travels between any and all of these accessories to keep them slick so they won't scratch other parts. When they do scrape up against themselves, it may lead to wear-rubbing a couple of things against each other destroys their form. Not only do you cause problems to the engine in your car without a usual oil change, but your car or truck won't operate as productively. Be sure that you have your oil replaced from a specialist who understands how to work on your car or truck-there is no greater environment than Friendly Ford and their service center!
How to Choose the Right Oil
There are two main types of oil: synthetic or conventional. Synthetic oil may last more compared to conventional oil, though. Subsequently, you should be able to hold out a longer period to get your following oil change. In contrast, synthetic oil regularly costs you somewhere around twice the cost of conventional. The choice will be your own: do you wish to give a few more bucks to wait slightly longer? Or maybe reduce expenses right away and schedule it faster?
How Long Should I Wait to Get an Oil Change?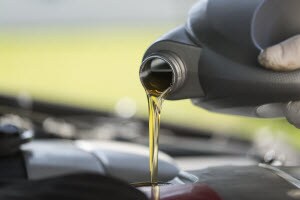 Your owner's guidebook lists a pair of severity stages for your driving patterns so you can better understand if you need your car's oil replaced. The two levels are typically regular and severe. Unfortunately, drivers driving around Geneva, stop-and-go traffic, or day-to-day commutes out to Auburn or East Rochester keep cars within the severe category. This level generally provides loads of performance issues on the automobile, as the name suggests. When you have your car's oil changed is fundamentally your choice-the truth is, you can determine it's time for an oil change when your vehicle turns sluggish.
You can also discuss with your service technicians to get a suggestion based upon what they find during the next oil change.
Oil Changes near Me
Scheduling standard maintenance for your automobile is the most important action you can take to maintain its good condition.
Around Geneva, Auburn, and East Rochester, the best place to schedule an oil change is at Friendly Ford. Thanks to our efficient service, a friendly staff, and a dedicated crew of certified specialists, we ensure your automobile gets the oil changes, maintenance, and repairs it requires. So, should you need an oil change, give us a call to set up your oil change right now!