ROUSH vehicles are well known for their superior performance and sleek exterior touches. Founded by the former Ford Motor Company engine development engineer, Jack Roush combined his passion for drag racing with the enduring power of Ford components to create unique and standout cars. 
Friendly Ford is proud to offer a selection of ROUSH vehicles to our neighbors in Geneva, Canandaigua, and Rochester. Read on to learn more about the different ROUSH models. When one of the models catches your eye, contact our dealership to learn how you can get behind the wheel. 
Stage 1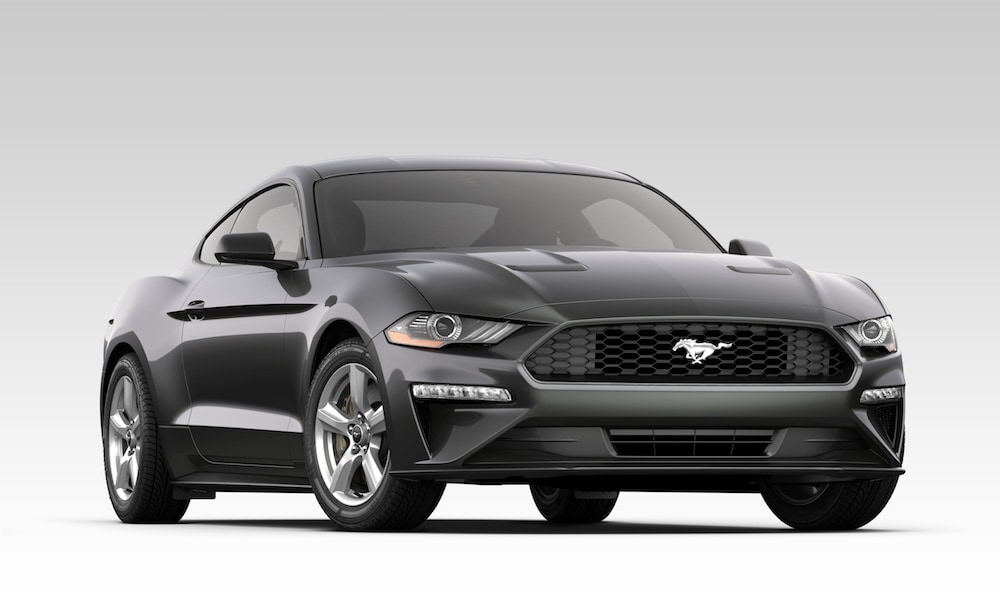 The Mustang Stage 1 kicks off the Mustang lineup with a Turbocharged 2.3-liter 4-cylinder engine outputting 310 horsepower and 350 lb-ft of torque. This impressive performance combines with the ROUSH R8 aero package to create maximum airflow and downforce, so you can enjoy a lightweight vehicle capable of zipping through rush-hour traffic. 
Stage 2
The 5.0-liter V8 engine in the Stage 2 Mustang increases power output to 460 horsepower for an enhanced sports car feel. An available Active Exhaust System furthers the hands-on feel by allowing you to select from Stealth or Race mode to customize your drive experience. Pair this system with the compatible smartphone app to adjust the tone and volume of the exhaust to help make your presence known. 
Stage 3
The Stage 3 Mustang takes quick and smooth accelerations to the next level by adding the ROUSH Phase 1 Supercharger to the Ford V8 engine to achieves a breathtaking 710 horsepower and 610 lb-ft of torque. This incredible output marries to an available 3-way adjustable coilover suspension system to help you power through even the tightest of turns with ease and grace. 
The Super Duty offers two engine options, with the available 6.7-liter Power Stroke® Turbo Diesel engine generating 935 lb-ft of torque and 450 horsepower, helping to create a maximum towing capacity of 21,000 pounds. With enough towing power to bring along your toy hauler, you'll be happy to have the ROUSH/Fox 2.0 Performance Series Suspension System. This component creates firm stability whether you're taking your truck off-roading or towing a multi-horse trailer.
The F-150 lineup feature three engine options, so you can find your ideal blend of power and performance. The Fox 2.0 Performance Series coilover suspension also raises the front stance by two inches to help you navigate unpredictable terrain, while still maintaining superior towing and payload capabilities. 
F-150 Sport
The F-150 Sport is the most athletic of the F-150 pickups with aggressive, strong lines throughout and a custom-style stance that makes people take note. The F-150 Sport is finished with 22-inch ROUSH wheels wrapped in high performance Continental Crosscontact LX20 tires to create a commanding presence on the highway. 
F-150 NITEMARE and F-150 SC
The F-150 NITEMARE and F-150 SC both feature a ROUSH TVS R2650 Supercharger System that combines with a Ford 5.0-liter Ti-VCT V8 engine. With a superior 650 horsepower and 610 lb-ft of torque, you may find yourself cruising past sports cars on the highway. 

The Raptor is an ideal pickup for drivers looking for an adventurous and bold off-road vehicle. 20-inch Bead Protection Off-Road Wheels wrapped in 35 inches of BFGoodrich All-Terrain T/A K02 rubber allow you to sail over rocks and hills while still staying firmly planted on the ground. The available ROUSH Off-Road Lighting Package furthers capability by illuminating the road ahead of you. 
Explore Our ROUSH Vehicle Lineup!
At Friendly Ford, we're proud to offer a selection of ROUSH vehicles. Impressive capabilities and refined styling combine with Ford engines to create a truly one-of-a-kind vehicle. Visit our showroom to learn more about what sets ROUSH models apart and how you can get behind the wheel of one. Our friends in Geneva, Canandaigua, and Rochester can stop by today to explore our inventory or contact us online!