A vehicle's transmission is considered one of the most essential components of your vehicle. If carefully looked after, your automobile can very quickly adjust gears and provide a safer performance. Because it consists of a lot of elements that may be consistently shifting, transmission maintenance will be required more often than other service treatments. So, just where are you able to go to get your transmission serviced?
Drivers near Geneva head over to the maintenance center at Friendly Ford. All of our qualified specialists give the high-quality transmission treatments needed to improve the experience plus longevity of vehicles.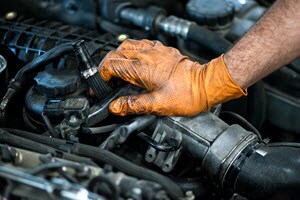 For more information about important transmission repairs provided only at Friendly Ford, browse the information in this article.
Changing Transmission Fluid
One of the most common types of transmission repair can be a transmission fluid change. Transmission fluid guarantees that the system's internal components are unpolluted, moisturized, and operating appropriately. However, soil may build up inside the liquid as time passes, which can make it less dependable. Generally, used transmission fluid does more damage for the system.
During every transmission fluid change, the outdated solution in the transmission tank will get taken out. Next, it'll get swapped with fresh solution. Your transmission fluid filter should also be changed at this time.
Routine Transmission Fluid Flush Service
Contrary to everyday opinion, a transmission fluid flush isn't necessarily the same thing as a transmission fluid change. If you switch the solution, just that material from inside the tank gets changed. There will certainly be a great deal of dirty substance throughout the cooling wires, as well as other regions of the performance system.
As soon as your automobile acquires a transmission fluid flush, the liquid in every section of the device is emptied. All new material will then go through the system. In some instances, cleansing treatments may be added to support the service.
Transmission Reseal
When your transmission is affected by a leak, but also still operating, we'll perform a transmission reseal service. This calls for upgrading all external seals of the automatic transmission to fasten any sort of leaks to make sure that the vehicle has adequate liquid continuously.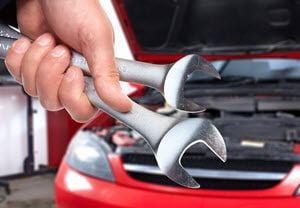 Low transmission fluid will make it challenging for the device to switch gears and also create irreparable wear and tear to surrounding performance features in your vehicle. This is why it's necessary to fasten every leaking area tightly to always retain enough fluid.
Replacing the Transmission System
Needless to say, you'll discover circumstances when your car's transmission will be injured past maintenance. Fortunately, we can help you with that. At Friendly Ford, we're able to fix any transmission to revive your security. Simply bring your vehicle into our local service location; from there, we'll check out the transmission in the car to uncover the malfunctioning element. After that, our technicians change out every component that has excessive damage to ensure your motor vehicle has the ability to work perfectly again.
In the event your transmission needs service in Geneva, you'll want to take it for an appointment at the maintenance area at Friendly Ford. Our entire certified staff of employees will perform every single thing to ensure that the system is running properly for years to come.
Visit our service center to schedule your transmission maintenance and repair right now!