What Is a Black Book® Value?
Most drivers across the Rochester, Canandaigua, and Geneva areas, and indeed all across the nation are familiar with a car's Blue Book® value. When looking for a new vehicle, they look at the sale value of their vehicle based on condition and what similar cars have sold for across the nation, as recorded in the Kelley Blue Book®. There's another, similar term, however, that you may not have heard: the Black Book® Value.
What exactly is the Black Book® Value of a car? In its most basic terms it's similar to the blue book in that it's another way to determine the value of your car. Let's examine the role that your car's Black Book® Value plays, why it's important, and what you need to know when you trade your car in on a new vehicle.
What Is a Black Book® Value?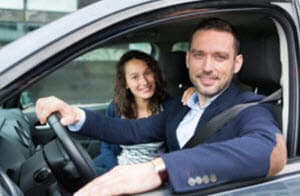 The value of your car when you're looking to buy, sell, or trade it in can be tricky to ascertain. There are a lot of factors that go into its worth, including its make, model, year, upgrades, and condition. Like the Kelley Blue Book®, the Black Book® is a car valuation guide that helps you understand what your car may be worth.
First established in 1955 by three Georgia businessmen, the Black Book® is based on auction data from over 60 auctions all over the nation and is updated weekly. It uses common terminology for condition: extra clean, clean, average, or rough. It doesn't provide estimation tools, but third-party websites have used it to provide these.
Blue Book® vs Black Book®
So why use the Black Book® over the Blue Book®? In truth, you should probably use a combination of both to determine the real value of your car. However, many car dealers use the Black Book® as a main source of trade-in valuation.
While the KBB® (Blue Book) also uses auction data to set estimates, it focuses more heavily on private party resale and retail sales of cars than on auction data. The Black Book® focuses heavily on auctions and is geared toward helping dealers set trade values.
The Kelley Blue Book® is more commonly used by individuals in the private party sales market to determine car value, as opposed to Black Book® prices, which is designed to help dealers to set prices.
How Understanding the Black Book® Can Help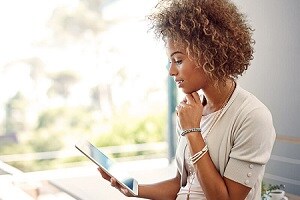 By understanding the Black Book®, you're getting a solid idea of how a dealer is going to value your car. On the other hand, understanding the Blue Book® will give you an idea of the private party resale. Understanding both will give you something of an edge when you sit down to negotiate the trade-in or sale value of your car.
Work with Friendly Ford for Fair Trade-in Values
Of course, the best bet for trading in or selling your vehicle is to work with a reputable dealer like Friendly Ford. For years we've helped people across the Rochester area, from Canandaigua to Geneva and further, to trade in and sell their cars, and to find the new car, truck, or SUV they've always dreamed of driving.
If you're ready to get a fair trade-in offer for your vehicle, we're ready to help. Stop into our showroom today or contact our team to ask about taking a test drive in your next Ford vehicle