Introducing the Ford Family
Service For Your Vehicle, Peace of Mind For You
Get the most out of your vehicle from the techs who know it best.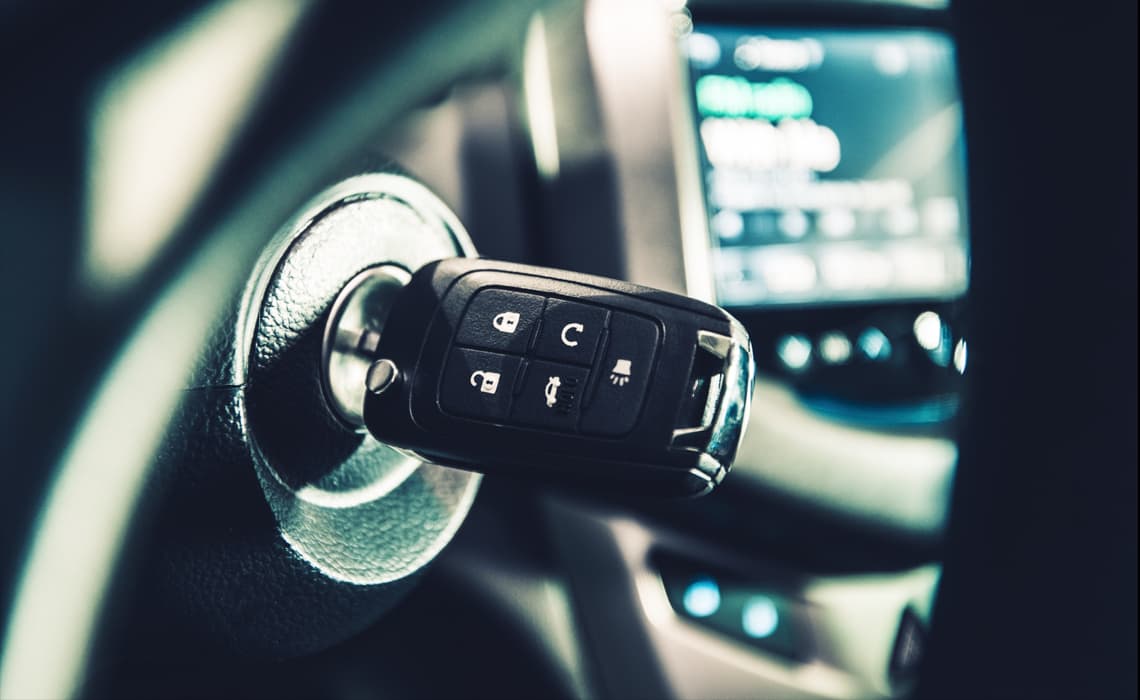 Sell us your car, even if you don't buy from us.
We're always looking for vehicles to stock our lot with. Get an easy, no obligation, online quote for your vehicle.
Start early, get approved online before you shop.
Fill out our quick credit application and we'll work with you to find the right vehicle that you can afford.
Built for the
Road Forward
Your job has never been tougher. And we'll be here to help you keep working. Ford Commercial Vehicles are engineered to withstand the severity of everyday on-the-job duty.
Welcome to Friendly Ford

Geneva's Favorite Ford Dealer!
If you're looking for a friendly, knowledgeable, and helpful team of sales professionals to assist you while you purchase a new Ford vehicle, then Friendly Ford is the place for you. We're a small, family-owned Ford dealer near Canandaigua, Auburn, and East Rochester, with a reputation for excellent customer service, fair and reasonable pricing, and a great selection of vehicles.
At Friendly Ford, you can purchase or lease a vehicle, finance your next automotive purchase, and keep your vehicle running smoothly for years to come.
Read More...
We're Here For You
Friendly Ford always puts customers first!
Don't take our word for it: Read our reviews and see what everyone is saying.
I have bought numerous vehicles from friendlys and every time their sales team has treated me very well. Very nice and not pushy. I would highly recommend them
I ordered a new F150 in late March and took delivery today. The whole process was painless. The staff are friendly and professional with absolutely no pressure or games. A special thanks to my sales representative Chris Metcalf. Because of his efforts I received the exact vehicle I wanted at a fair price. Who could ask for more? Thank you!
No pressure or games. My sales representative Chris Metcalf went above and beyond to make the experience very pleasant. Thank you!
The atmosphere/comfort while waiting for vehicle repair, is above average. The staff are courteous and knowledgeable.
Brandon Forjone at Friendly Ford was awesome! Same with Mr. Getner. Thank you for my new ride
Update: I changed this from a one star to a five star. Why? Because the Service Manager called me today, sincerely apologized, and rectified the matter by reimbursing me the diagnostic fees. A big thank you! Service Related: I had an alert on my 2016 F150 truck that indicated a problem with one of my parking sensors. I took it to Friendly Ford and paid for the diagnostic. The results they gave me was that the left rear sensor was bad and that I also needed to replace the main computer module that controls the sensor. They further told me that the computer module was out of stock, has been or stock for quite some time, and there was no way of knowing when they would receive the part. The estimate to fix the issue (pending the part on back order arriving) was just over $1000.00. Fine I thought. Until, a friend of mine who owns his own repair shop in Virginia asked me, "why didn't they replace the sensor first to see if it fixed the problem." My answer, "I'm not a mechanic so I did not think to ask that question." Now the good part. That same friend came to visit me for a few days, and while he was here, he looked up the sensor, found it was a $35.00 part and we went and picked one up at the Ford dealer in East Rochester, who had a rear sensor in stock. My friend replaced the sensor, which literally took less than five minutes to pop out the bad one and plug in the new one. We started the truck and everything was now fine. Rear parking sensor was now corrected and no more alerts. It has been two weeks sense my friend replaced the sensor and still everything works great. Yet, another reason not trust a big dealer with mechanic work. I called Friendly Ford, cancelled the part order, and told the nice lady on the phone what happened. I did not even get a simple, "I'm sorry about that."
Mark Yeatts has been my Ford salesman for over 8 years now and has sold my brother and I well over 10 vehicles since meeting this exceptional salesman back in 2015. We have become great friends since and the entire staff down at Friendly Ford feel like family!
I had a great experience at friendlys a lovely women named Sarah sold me my first truck! She was awesome and I love my new truck so much!
Best car buying experience I've ever had , Joe got me set up with a used 2022 Ecosport, only 5k miles on it! practically new, I got a killer deal and all the staff were very friendly and informative , highly recommend !
Everyone at Friendly Ford was Great. They worked with you and made you feel very good about buying a car with them. I would recommend them to anyone.
As a repeat customer of Friendly Ford, I decided to trade in my 2020 Ecosport a 2022 Escape for more room. My salesman Nick Bassett answered all my questions and made the process fast and easy! He did all the work too!! Finance got me right where I wanted to be with my payment! Excellent experience!!
I went in to look at the new mustangs and they had a great selection. We worked with Sara Reynolds and she was awesome. We drove home in a new car on the same day. Dealership was very friendly just like the name says.
Happy with my experience at friendly ford mark yeatts was awesome. They'll definitely be getting my business in the future
Always a pleasure and great experience dealing with the team at Friendly Ford. Jeff McKee is amazing and remembers every customer and is a professional at customer service. His sales people are a representation of Jeff's and Mike's leadership. Service department are courteous and do there best to solve your issues. It is truley a pleasure doing business at Friendly and Line X!
Mark Yates was excellent to work with. He promised to take good care of me and he did! From start to finish!! I have purchased my last 4 vehicles from him!! Thanks Mark!!
We have purchased 5 vehicles from Friendly Ford in the past 10 years. Always a good experience and been happy with our purchases. Joe Lucarine, our most recent salesman, brought in a vehicle from another dealership to ensure we got every bell and whistle we wanted. He couldn't match price on the trade-ins but, after a little snag, Joe did get everything worked out for us. He even saved us the half hour drive a few weeks later and had our ordered floor mats brought to our home the day after they arrived at the dealership. Love our new Escape Titanium and look forward to continue learning how to use everything.
We've worked with Mark Yeatts for years, he's gotten us into amazing vehicles with amazing deals! He's definitely become part of the family! I couldn't thank him enough for working with us and giving our family just what we need when it comes to vehicle! 10/10 recommend working with him and he will continue to be our favorite salesman! -Paul and Trisha Lathey
We've worked with Mark Yeatts for years, he's gotten us into amazing vehicles with amazing deals! He's definitely become part of the family! I couldn't thank him enough for working with us and giving our family just what we need when it comes to vehicle! 10/10 recommend working with him and he will continue to be our favorite salesman! -Paul and Trisha Lathey
Mark Yeatts is great, we bought a 2023 bronco sport and 2019 ranger from him and are very pleased, highly recommended!
Joe is great -answered all my questions and very thorough-our family buys all our vehicles here 11
Friendly Ford is the best in Sales and especially Service in western NY.
Amazing service! Very helpful, this is the only dealership I do my business with from now on!
Kyle Lacey Is my go to person any time I need something done I call Kyle and he has taken care of me 350% It could be an oil change, tires are low anything to do with my jeep and is he ALWAYS WILLING TO HELP ME AWESOME AWESOME Jeff Mckee AWESOME Guy to work with he is always there to make sure I'm taking care of getting me new vehicles . plus taken care of them if there is a problem. Jeff even said if the radio went I could call him and he would sing really loud to me . LOL These two guys are the best can't say enough about them . Thank you so much for looking out for me.
Awesome dealership! Chris Metcalf 👍
I was very pleased with my recent scheduled appointment at Friendly Ford. In addition to completing my scheduled service they were able to do additional unscheduled work that I requested during my visit.
Get Directions
We are located at
1077 Route 5 & 20
Geneva , NY 14456